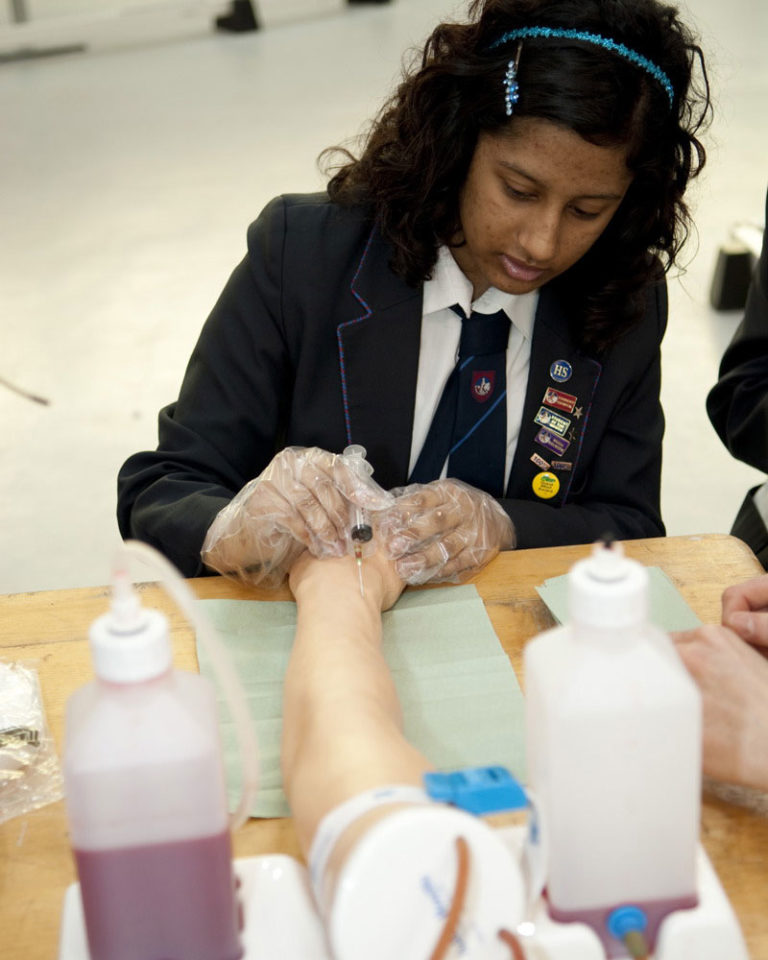 The Mini Medics Day is perfect for high achievers, Gifted & Talented, aspiring medics, or even A-Level and BTEC courses in Biology & Applied Science.
The workshop can be customised to your school day, depending on your requirements with options for:
– 2 hour workshops on repeat (2-3 times in a day)
– half day (repeated twice) or even…
– A full day workshop
We can see 50 or so students in this session as we have longer to work with them, so they all get plenty of time to take part and collect their data.
What careers does the workshop cover?
We know the most common answer to 'what careers do you know about in the NHS?' comes with the answer: doctor, nurse, physio, dentist, midwife… or as well call it the Holy Quintet!
So, in the workshop students can find out about these BUT we focus on the lesser known careers such as biomedical science, healthcare science, medical engineering, medical physics, physiology, bioinformatics and many more.
That isn't the best part. We show students that many of the careers are accessible with levels 9-4 at GCSE too!